T³ Sverige - Teachers Teaching with Technology™
T3 – Teacher Teaching with Technology™ - är ett världsomspännande lärarnätverk där du kan dela med dig, och även ta del av andras ideer och visioner, om hur man kan använda pedagogiska tekniska hjälpmedel för att inspirera och öka elevernas intresse för matematik, naturvetenskap, teknik och programmering.
T3 Sverige anordnar fortbildning för lärare i hur man implementerar och använder symbolhanterande- och programmeringshjälpmedel i klassrummet, men även laborationsutrustning för de naturvetenskapliga ämnena. Under och efter kursen får deltagarna beprövade övningsuppgifter och utbildningsmaterial till sin egen klass. Dessa fortbildningar hålls av erfarna lärare.
Internationella T³ konferenser 2021
Vi bjuder här in lärare till två onlinekonferenser kring STEM!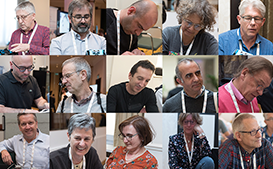 Fortbildning av & för lärare
Här finner du en översikt över aktuella kurser. Vårt utbildningsteam består främst av yrkesverksamma lärare och lärarutbildare med stor undervisningserfarenhet och med lång erfarenhet av pedagogisk användning av ny teknik i klassrummet. Detta borgar för hög kvalitet på våra kurser.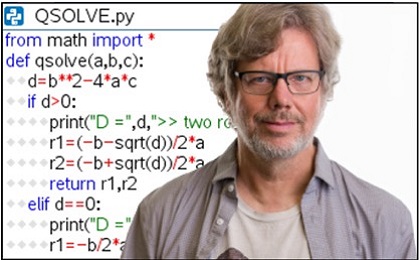 Undervisningsmaterial för klassen samt blogg
Här hittar du bl.a. digitala arbetsfiler och övningar som passar de nya ämnesplanerna. Ta del av programfiler, lärarhandledning, övningsdokument och videoklipp. Klicka gärna även på blogg-länken nedan. Här kan du exempelvis läsa vår intervju med Pythons grundare, där han berättar om hur det hela började.
Blogg